Making an Impact: From washed bowls to equal opportunities
"Before receiving the Talking Book I dare not even talk to my husband concerning men-women relations. At first he did not show any interest in listening to the Talking Book so I started playing it anytime he was eating dinner. He showed a lot of interest in the agriculture aspect. The first day I tuned into the gender messages; he laughed a lot and we argued a lot. The next day he asked to listen to the messages on gender again. We began to discuss how joint-decision making and reviewing the workload can help all of us. I was surprised when he asked our sons to always wash their bowls anytime they finish eating."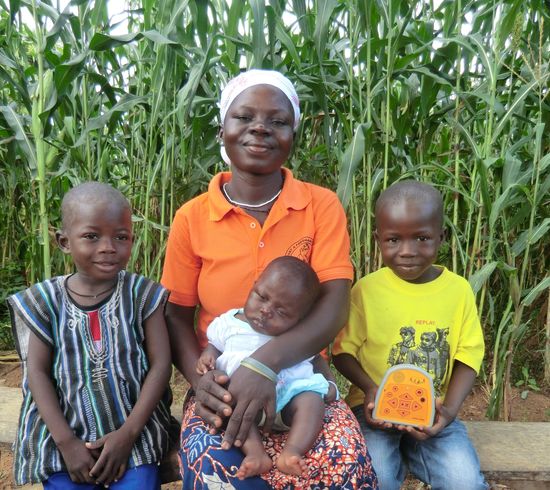 Scaling the Impact: New partnerships with MEDA and CARE
We have expanded our partnership with MEDA from a pilot reaching 30 women's groups to a program reaching more than 600 groups within MEDA's GROW project! MEDA is one of Canada's top international economic development organizations; their Greater Opportunities for Rural Woman (GROW) project aims to increase food security for families in Ghana's Upper West Region by helping increase availability, access and utilization of nutritional food through strengthening production and market linkages, increasing diversification in production and creating nutrition awareness.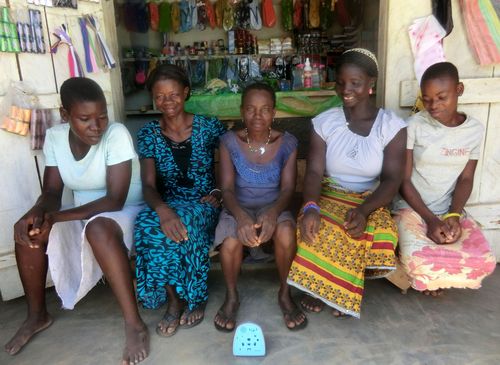 We are also excited to announce the launch of our new partnership with CARE in the Upper East Region of Ghana, a new region for Literacy Bridge. CARE worked in 90 countries last year and reached more than 72 million people around the world; their Pathways to Empowerment program is funded by the Gates Foundation and aims to empower women through agriculture by encouraging equitable agricultural systems and increasing the productivity of women smallholder farmers. Our Talking Book program is providing women's groups with information on agriculture, marketing, nutrition and gender.
Attracting Global Interest: Selected as finalist for Qatar Foundation award
Out of hundreds of applicants, the Qatar Foundation selected Literacy Bridge as one of 15 finalists for its World Innovation Summit for Education (WISE) Awards, which recognizes education projects from around the globe for their innovative approach to solve the real-world obstacles to education. The Qatar Foundation was founded by His Highness Sheikh Hamad Bin Khalifa Al Thani and Her Highness Sheikha Moza bint Nasser to support education, science and research, and community development. The six WISE Awards winning projects will be announced in September. Read about Literacy Bridge on the WISE Awards website here.